Lasik Surgery for a glass-free life forever
Please contact us, if you have any queries
     It is common knowledge that vision can be corrected using contacts or glasses, but if you don't want to wear them, then there is always an option to say goodbye to your glasses and contacts through Lasik surgery. Lasik surgery or Laser assisted in situ keratomileusis is a laser treatment that corrects defective vision without the need to wear glasses or lenses.
     Everyone wants to do Lasik surgery in Kerala but the apprehensions associated with Lasik surgery never die down. Lasik surgery cost may act as the biggest contributor towards making this life-changing decision. Regardless of which, in this blog we let you know the common questions often asked before opting to choose Lasik eye surgery.
What are the Do's and Dont's to be looked into during the first week after Lasik surgery?
     During the first week of Lasik surgery, care must be taken to ensure maximum results from the surgery. Listed below are some Do's and Dont's to follow post-surgery to avoid any further harm to your eyes.
| | |
| --- | --- |
| Do's | Dont's |
| Adhere to prescription | No straining your eyes |
| Give your eyes some rest | No eye makeup |
| Wear protective sunglasses | No rubbing your eyes |
| Follow your doctor's advice | No stepping out in the sun |
|   | No strenuous exercise |
|   | No contact sports |
Is Lasik surgery painful?
     No, Lasik surgery is not painful and is completely safe; the whole surgery is performed by numbing both eyes using anesthetic eye drops. You might feel slight a bit of pressure after the Lasik procedure but it is never painful. Your eyes might experience slight itching or burning sensation after the procedure but it is completely safe.
To which age group is a Lasik surgery effective?
     Lasik surgery is effective for those between the age group of 18 and 40. 
Are there any risks or side effects associated with Lasik surgery?
     Lasik surgery contains very few side effects which are not potentially harmful to the patient during the initial days after the surgery. Some of the side effects associated with Lasik surgery are dry eyes, inflammation, infection, impaired night vision, glare, double vision, seeing halos, etc. These are not permanent side effects and will eventually heal over time.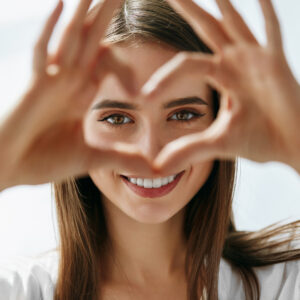 When can I see the results from the Lasik surgery?
     Lasik surgery results in improved vision without the use of glasses or contact lens. After the surgery, you have a good chance of getting 20/20 vision. Results depend upon the severity of the vision. If it is of lesser intensity, then the results will be fast and if it has the most intensity, then the result will be slower. Lasik surgery is the permanent, practical, quick, convenient, and long-term solution to wearing glasses or lenses daily.
What all vision conditions can the Lasik surgery treat?
     Lasik surgery can correct the following refractive errors of the eye such as:
Near-sightedness or Myopia: An eye condition that lets you see objects closer but not far away.
Farsightedness or Hyperopia: An eye condition that lets you see distant objects clearly but nearby objects blurry at a younger age.
Astigmatism: An eye condition that causes blurred vision for distant and nearby objects.
     Now that you have a clear picture of what a Lasik surgery entails, you are at will to choose the best Lasik surgeon or eye doctor. But, if you ask us for suggestions, we can proudly tell you that the best Lasik surgeon in Thrissur is Dr Rani Menon's Eye Clinic offering the most advanced and modern treatment for Lasik Surgery in Kerala. Choose Lasik surgery to read better, look better and live a better life.