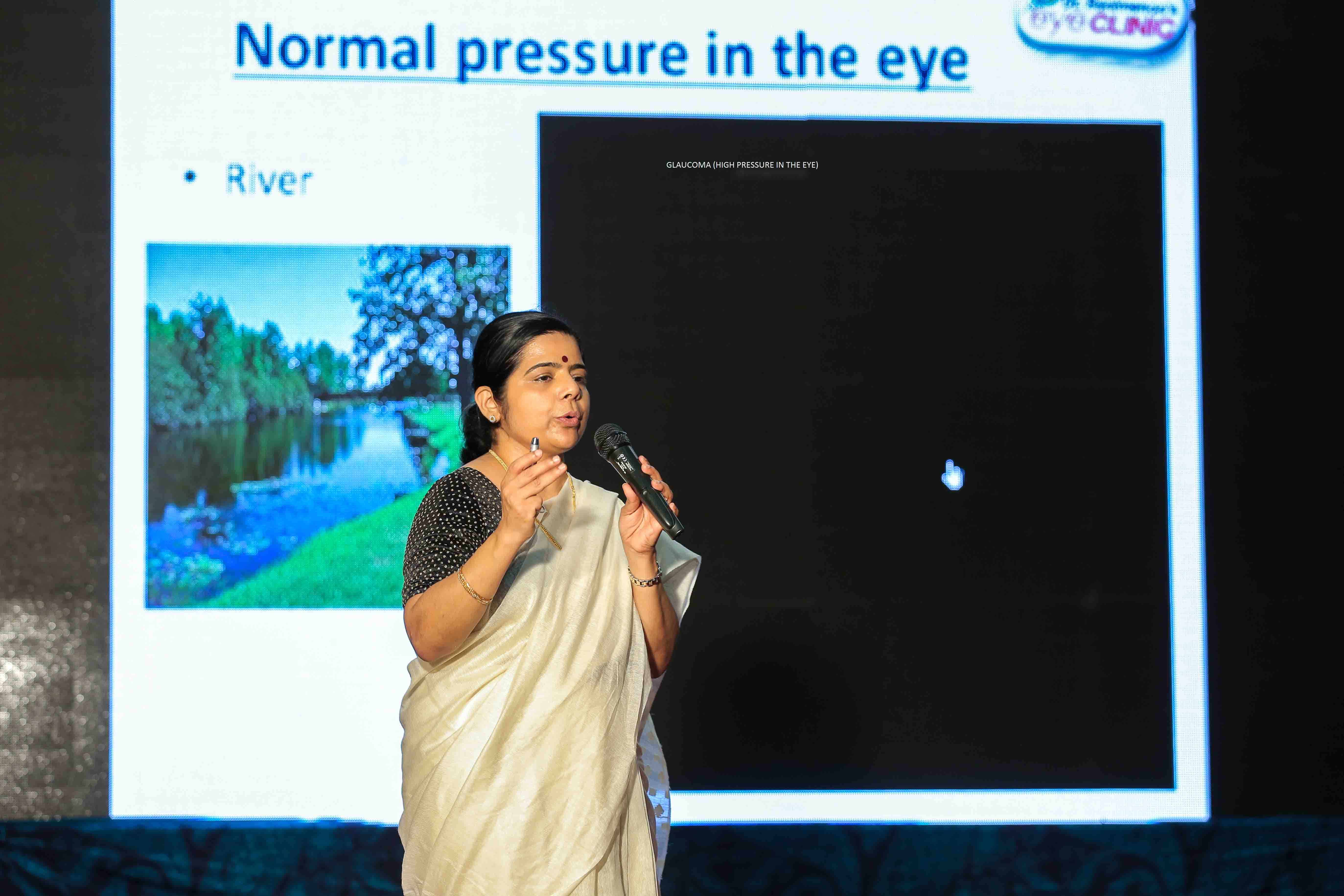 Glaucoma
In order to detect glaucoma in the beginning stage itself, Dr. Rani Menon's Eye Clinic has installed latest and most modern equipment's to detect glaucoma in the early stage itself. Thereby, preventing or slowing permanent vision loss of all its patients.
Research:

Glaucoma is a disease that can cause eye blindness. Dr. Rani Menon has beenconducting researches to find an effective solution to prevent blindness due to Glaucoma. Her research has found the increased incidence of Glaucoma in people with sleep apnoea snoring, and thereby established a positive association between snoring and sleep apnoea and glaucoma. This is a breakthrough discovery, because now we have an effective way of treating snoring and thereby glaucoma. This study is the first of its kind in India and it was much appreciated at the international conference conducted in Chennai 2010
Another much appreciated original research by her was presented in Boston, USA about modified trabeculectomy, which helps to prevent failures in glaucoma surgery.Another research has shed light on the higher incidence of glaucoma in thyroid deficient individuals. The center is doing research into discovering the under diagnosed risk factors that lead to glaucoma.